EMC and EVN SPC signed a framework agreement and distribution transformer procurement contract in 2023
On the morning of September 30, 2023, Thu Duc Electromechanical Joint Stock Company (EMC) attended the signing ceremony of framework agreements and procurement contracts for distribution transformers of all types under the centralized procurement plan for medium and low voltage VTTB. of the Southern Power Corporation (EVN SPC) for construction investment projects in 2023.
Based on the need for materials and equipment for construction investment, major repairs, regular repairs and spare materials and equipment of member units, EVN SPC has advocated organizing bidding and purchasing Centrally purchasing medium and low voltage materials and equipment with the goal of optimizing costs, increasing competitiveness, proactively managing materials and equipment, selecting quality contractors…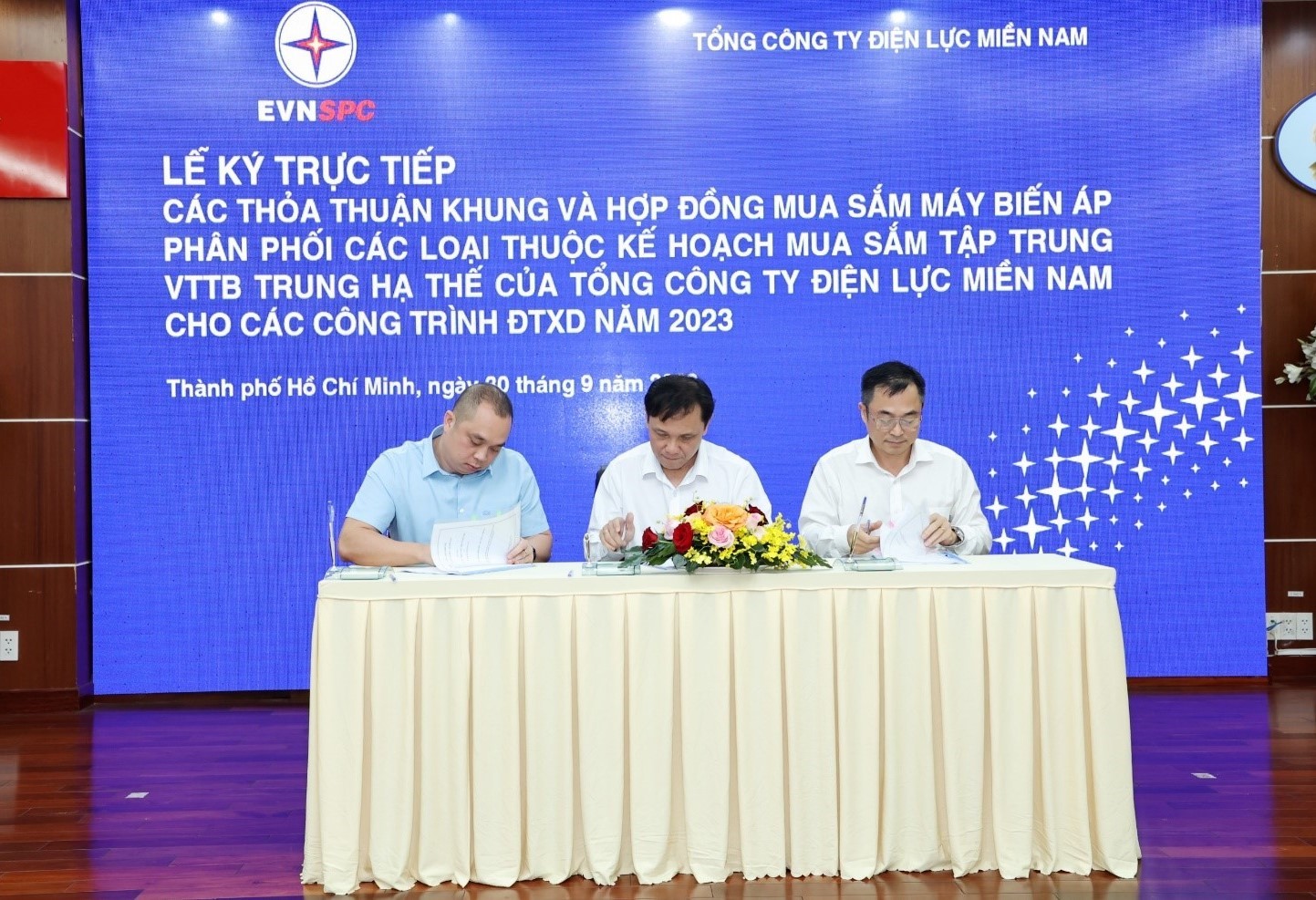 At the ceremony, EVNSPC signed framework agreements with Thu Duc Electromechanical Joint Stock Company and Hanoi Electrical Equipment & Transformer Manufacturing Joint Stock Company (EMC-CTC Joint Venture) for the bidding package. No. 2 – Single-phase distribution transformer (75kVA-100kVA).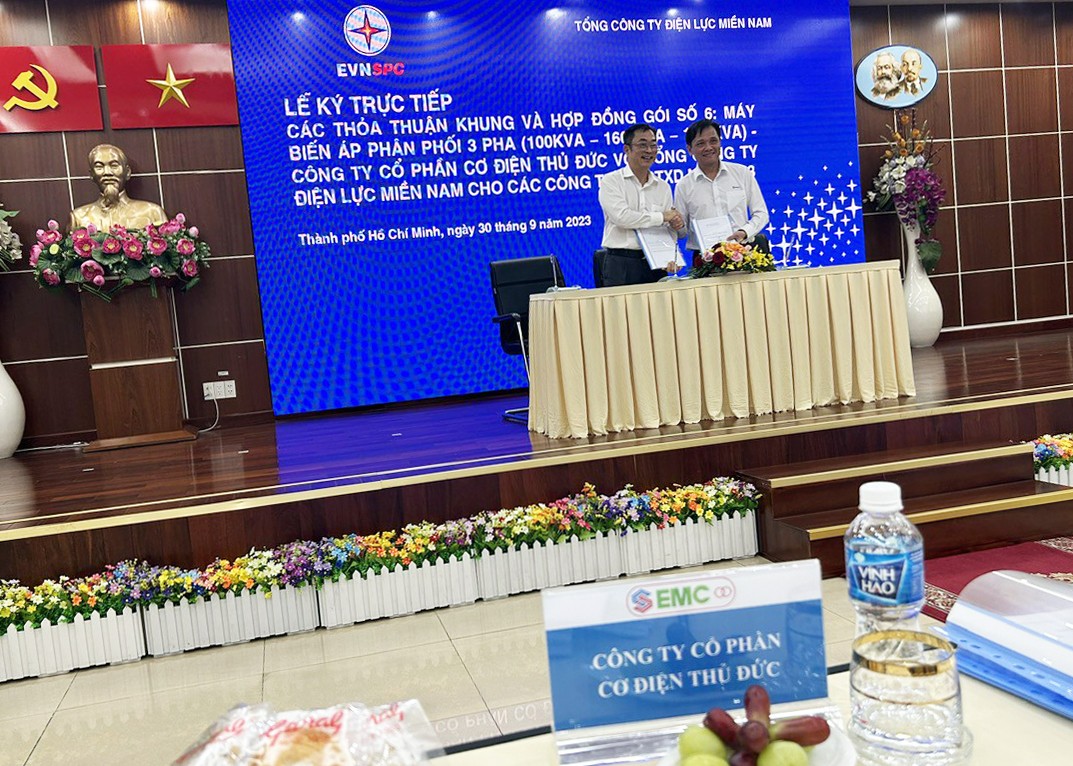 In addition, EVN SPC also signed with EMC framework agreements and contracts for package No. 6: 3-phase distribution transformer (100kVA – 160kVA -180kVA) for construction projects in 2023.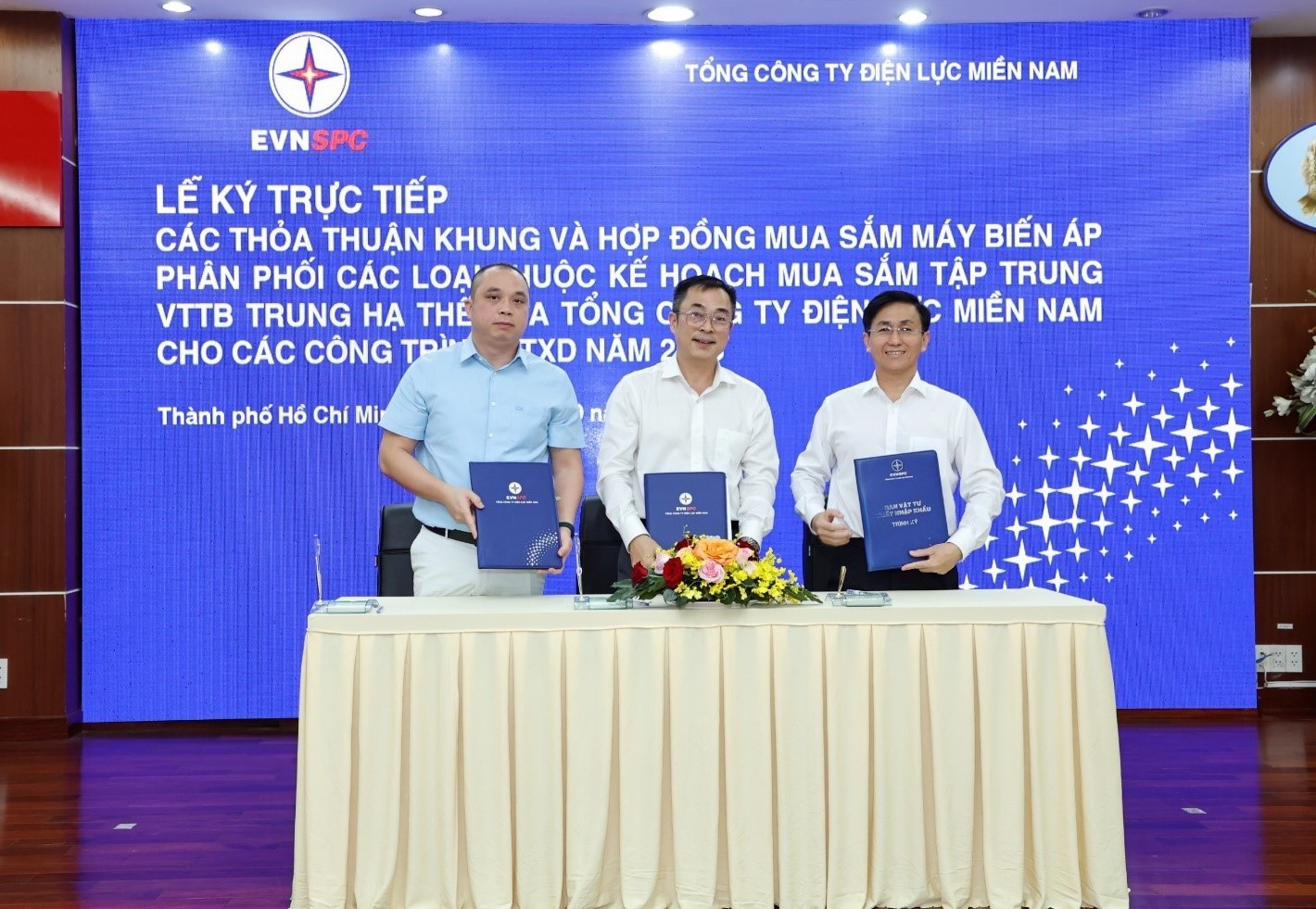 Proud to be the unit that has accompanied EVN SPC and its member companies for many years in supplying VTTB, contributing to improving power supply capacity and reducing power loss for power projects throughout the region. In the coming time, EMC will focus resources to produce and supply distribution transformers according to the committed schedule.