Successfully energizing transformer T1 – 60008 Thanh Nghi – Ha Nam substation
Recently, at Thanh Nghi – Ha Nam substation, relevant units have conducted impulse energization of T1 – 60008 transformer installation project.
With the goal of strengthening transmission grid connection, improving reliability and power supply capacity for Ha Nam province, Ha Nam Power Company was assigned by Northern Power Corporation to manage and implement projects. 110kV substation power grid project. In which, including items to increase capacity of transformer T1 110kV Thanh Nghi station, Thanh Liem district, Ha Nam province.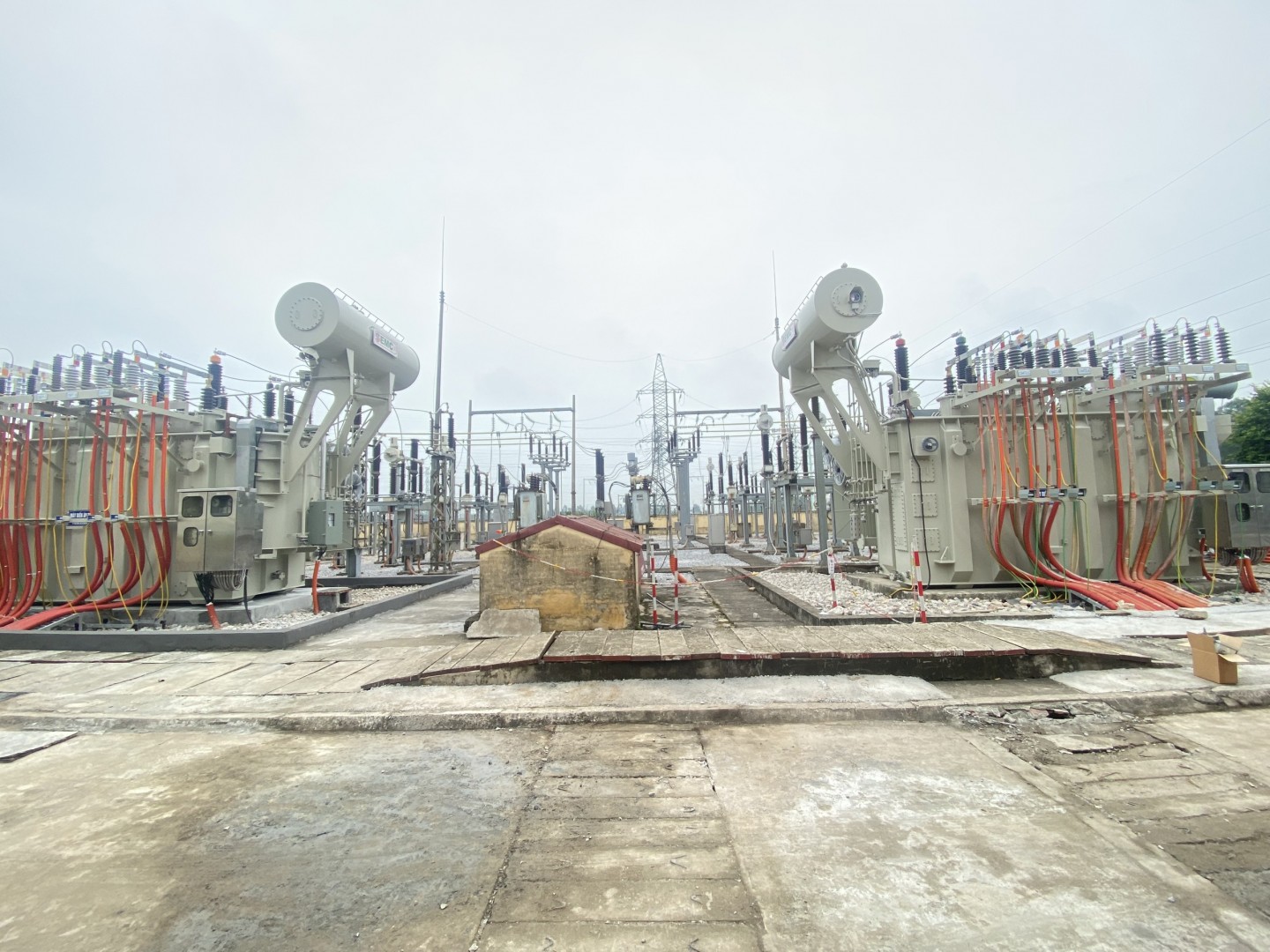 Thu Duc Electromechanical Joint Stock Company is proud to accompany the project with the supply of 110kV EMC-branded transmission transformer , meeting the technical standards – quality and reliability for installation at the MBA location. T1 – 60008.
Successfully testing, energizing and energizing transformers at Thanh Nghi – Ha Nam substation is of great significance to the policy of accelerating the progress of 110kV substation projects in Ha Nam province in 2023. Besides, contributing to reducing the radius of power supply, reducing power loss on the line, better meeting the needs of local socio-economic development.