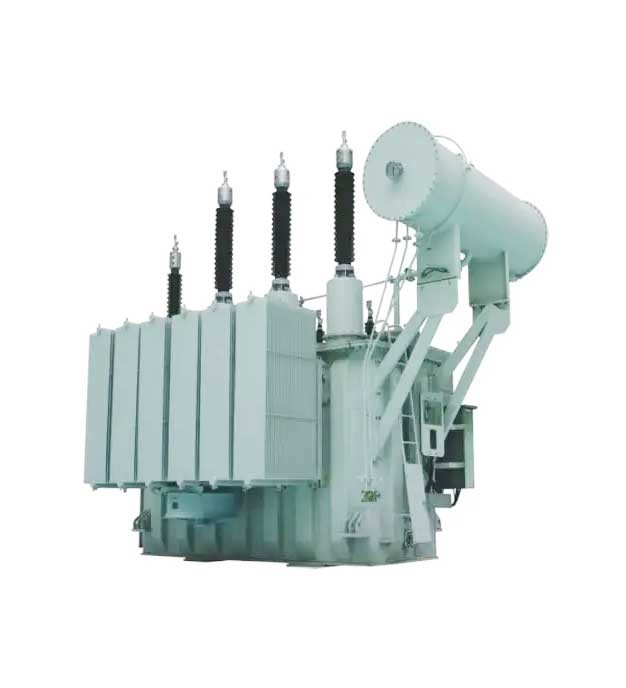 EMC110 – Transmission Transformer 110kV
110kV transmission transformer is an intermediate transformer, a large pressure transformer.
Application: Transmission of electricity from the power plant to the distribution site.
Efficiency: The efficiency of transmission transformers is usually approximately 100%.
Durability: Transformers manufactured and tested according to TCVN 6306-1:2015 (IEC 60076-1:2011) have a long life.
Saving: Effectively saving electricity, reducing the loss of electricity during transmission.
Product Description
Transmission transformer 110kV is also known as power transformer. The product line of EMC 110kV transformers is used to transmit power from the plant to the distribution point.
The 110kV transmission machine is manufactured by Thu Duc Electromechanical Joint Stock Company, tested according to TCVN 6306-1:2015 (IEC 60076-1:2001), short-circuit tested abroad to meet international standards on transformers. transmission pressure.
Power transformer 110kV – EMC
EMC branded transmission transformers are designed and manufactured asymptotically with new international standards, fully meeting Vietnam's electrical engineering standards, and have been safely installed and operated on the grid. national electricity.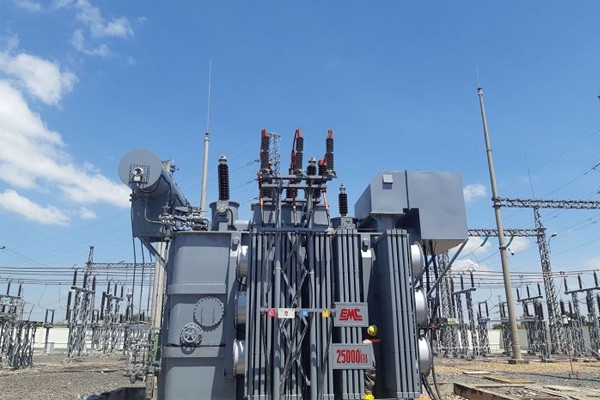 Successfully energizing transformer T2 – 25MVA EMC 110kV station Ayun Pa
110kV – 25MVA transformer belongs to the product line of 110kV transmission transformers, manufactured and tested according to TCVN 6306-1:2015 (IEC 60076-1: 2011).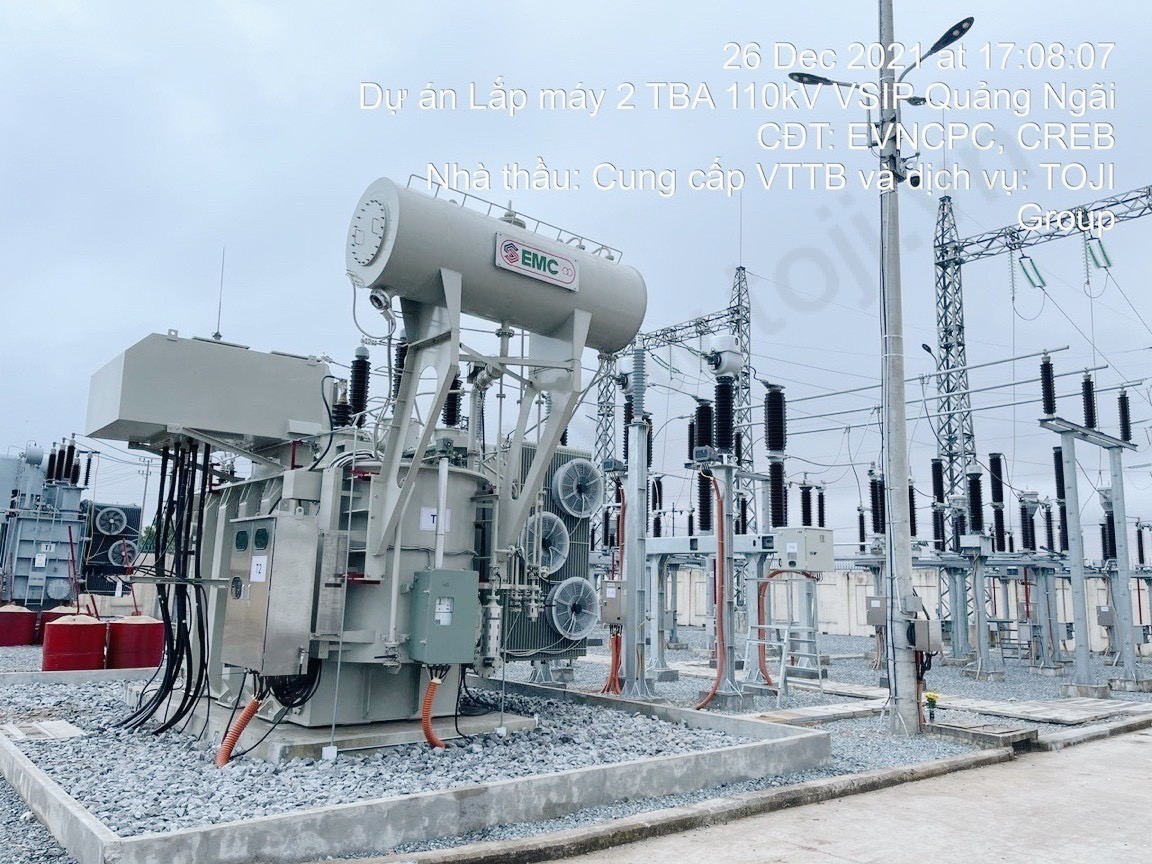 Putting into operation 110kv EMC's transformer – Vsip Quang Ngai substation
110kV transformer with a capacity of 40MVA, is commonly used to transmit high capacity electricity from the power plant, through the power line to the distribution center.
Energizing transformer T2 EMC – Hoa Khanh 2 110kV station (Danang PC)
The 65MVA – 110kV transformer manufactured by EMC is a large capacity, high reliability, long life power transformer that meets the power supply requirements for a large area.
The main materials constituting the product include:
Silica sheet: from Japan, Korea;
Electromagnetic wire/paper coated copper M1;
Insulating oil of Swedish and American brands.
Under-load regulator (OLTC) from Germany.
Insulating paper: from Germany, Sweden.
Magnetic circuit of cross-cutting and punch-cutting on G7 corrugated board;
The wiring is constructed on specialized equipment; The inside of the machine is vacuum-dried.
Machine structure: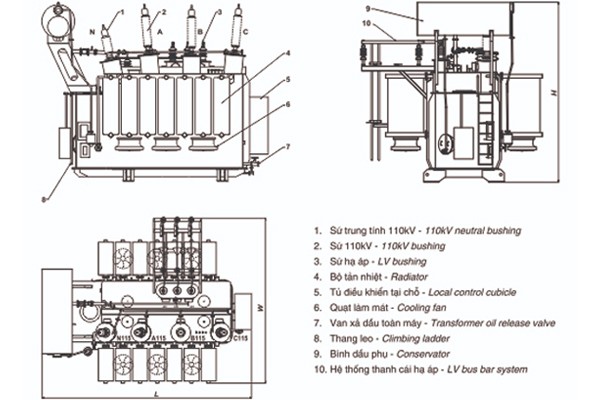 110kV neutral porcelain.
110kV porcelain.
Low voltage porcelain.
Radiator.
On-site control cabinet.
Cooling fan.
Full machine oil drain valve
Climbing ladder.
Auxiliary oil tank.
Cable cabinet.
Specification Of Transformer

Note: Dimensions and weight are approximate; EMC reserves the right to improve and update parameters based on actual production. Furthermore, EMC meets all of the customer's production requirements.