Putting into operation 110kv EMC's transformer – Vsip Quang Ngai substation
On December 26, 2021, Central Power Corporation (EVN CPC) and related units carried out the acceptance test, energizing, and putting into operation the project of installing 2 110kV VSIP Quang Ngai substations.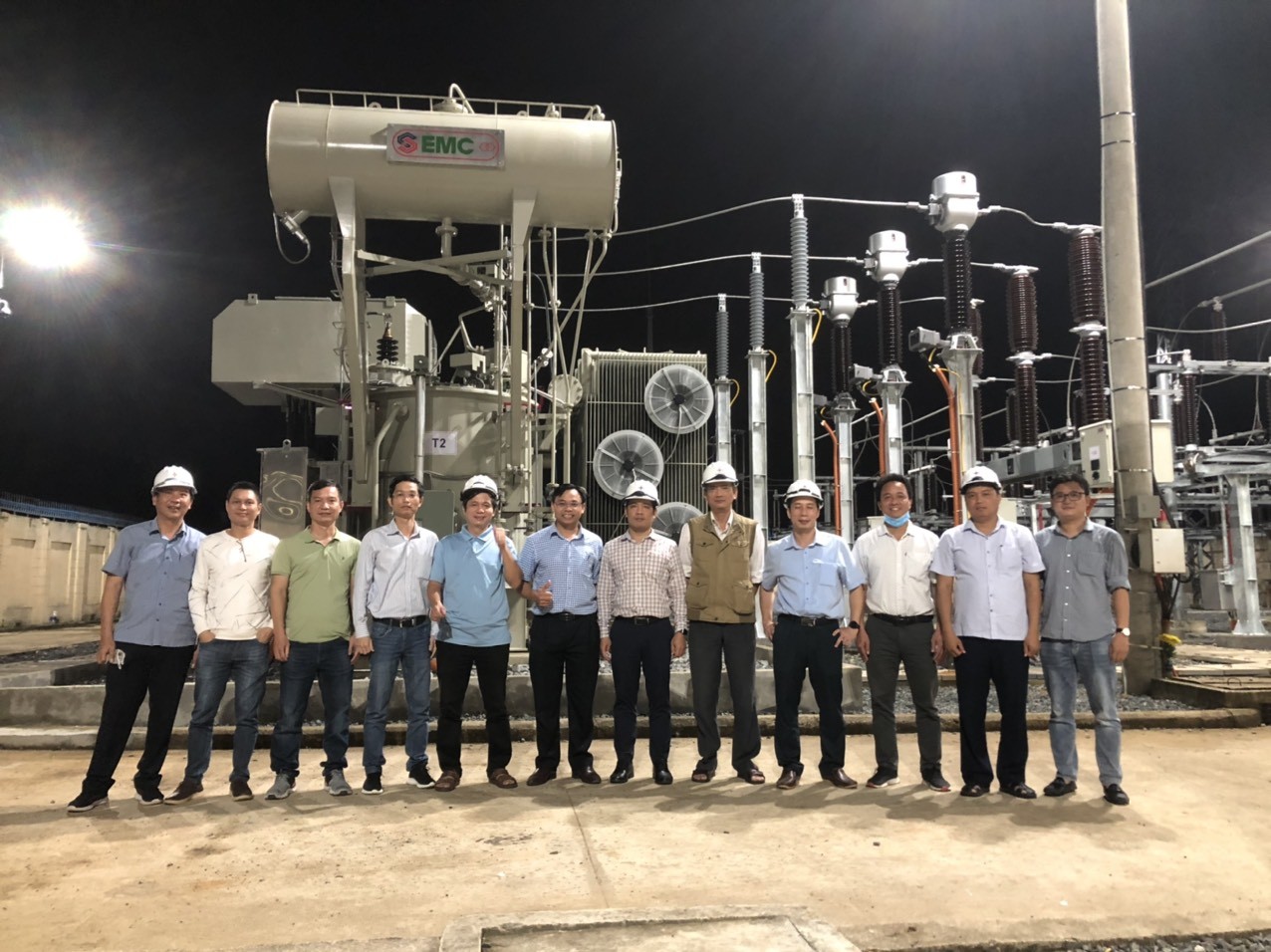 This is a key project invested by Central Power Corporation, assigned to Central Rural Electricity Project Management Board (CPCCREB). With a total investment of more than VND 30 billion, the 110kV transformer station meets the demand for power supply for the VSIP Quang Ngai Industrial – Urban and Service Complex.
After 3 years of operation, the 110kV VSIP Quang Ngai substation is fully loaded. In order to improve power supply capacity, EVN CPC actively invested in installing 2 110kV VSIP substations from 40MVA to 2x40MVA with equipment systems to meet the requirements of automation substations.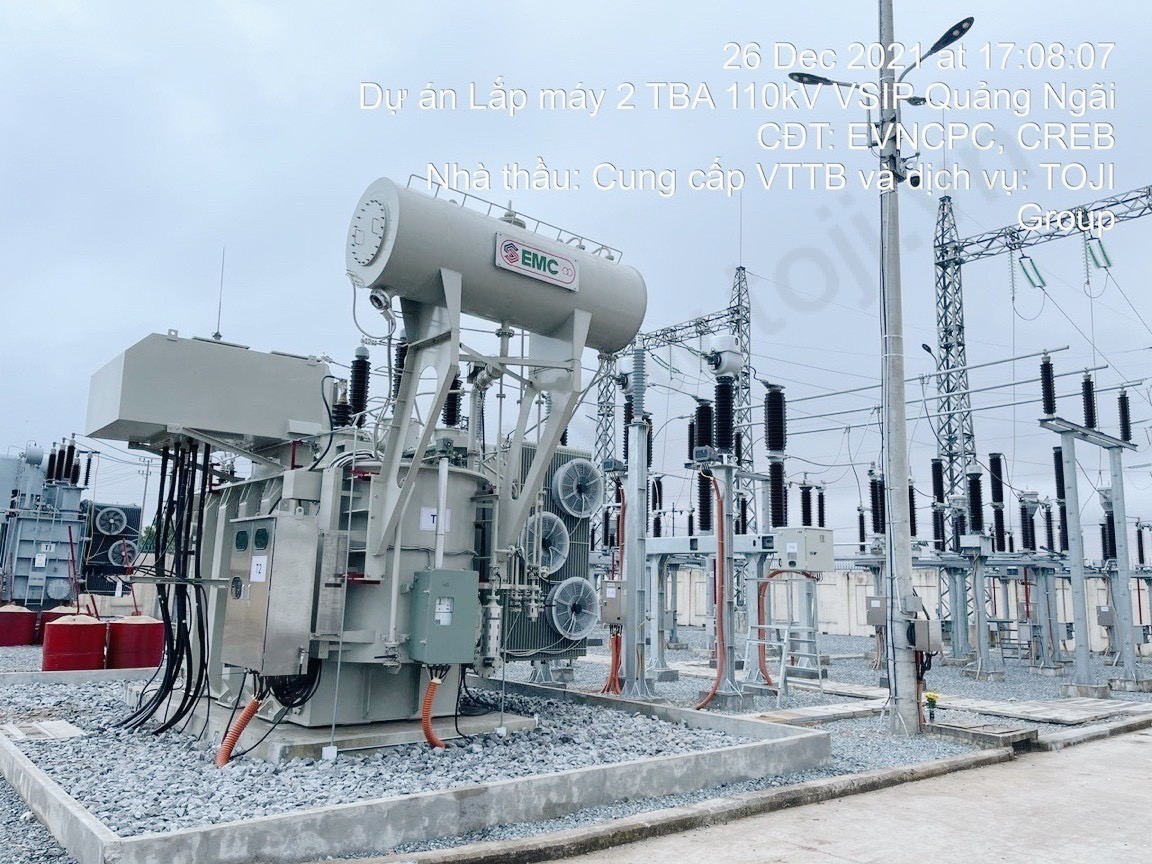 Engineer Nguyen Quang Tuan said: "The project of installing two 110kV VSIP substations was set by EVN CPC with very high requirements in terms of quality, technique and construction progress. It took 6 months from the start of construction to completion, which is the result of the great efforts of the staff and engineers involved in this project. Although the project was implemented in the conditions of epidemics and storms, but with a fierce, positive, urgent and creative working spirit, CPCCREB's engineering staff always followed the project 24/24, urge the contractor to complete each item on schedule, closely coordinate with the consulting and testing unit to completely solve problems and difficulties in order to complete the work with the best quality and fastest".
The project will be completed before the new year 2022, contributing to a continuous, stable and reliable power supply, thoughtfully serving businesses and people in the area to develop production, business and services to celebrate Tet. .