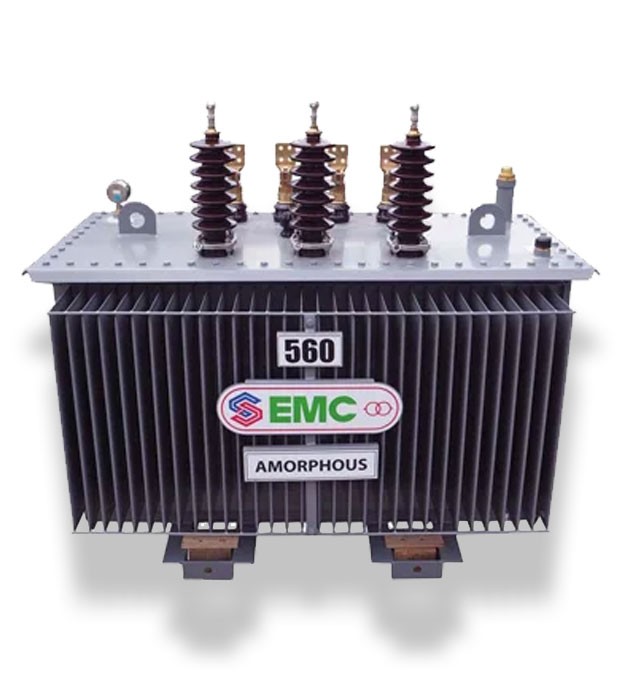 EMCA3 – 3 Phase Oil-Immersed Amorphous Transformer
3 phase oil-immersed amorphous transformer with EMC brand manufactured by Thu Duc Electro Mechanical Joint Stock Company meets quality standards and is highly appreciated by customers to ensure high technology and safety when used.
High performance.
Low loss.
Competitive price.
Product Description
3 phase oil-immersed amorphous transformer manufactured by Thu Duc Electromechanical Joint Stock Company is designed and tested according to TCVN 6306 standard (equivalent to IEC-60076).
Qualified: 3-phase oil-immersed transformer designed according to IEC 60076; TCVN 6366.
Quality: Manufactured under advanced technology, clean raw materials and rigorous testing.
Durability: Good short circuit resistance, lightning surge resistance, durable outdoor installation.
High efficiency: Super low-loss transformer, quiet operation and environment-friendly.
Savings: Optimizing production costs to bring products with good competitive prices.
Structure
3 phase oil-immersed amorphous transformers is composed of 3 main parts: Amorphous tole core, coil and fins – tank shell.
Steel core, magnetic core: Low-loss transformer when applying Amorphous tole core processing technology, also known as amorphous steel core (ADMT) with high magnetism and resistance.
Coil: Includes 2 windings, the primary coil has N1 turns and the secondary coil has N2 turns. State-of-the-art winding technology provides superior overvoltage tolerance.
Casing fins: The housing is machined by corrugated steel, rigorously tested for tightness, cleaned by metal ball blasting and protected by powder coating for added durability.
According to customer requirements, EMC transformer housing can be hot-dip galvanized to meet installation requirements in saline areas.
Specification Of Transformer
Decision No. 107/QD-HDTV dated September 21, 2021 by Vietnam Electricity.
Decision No. 20/QD-HDTV dated March 11, 2022 by Southern Power Corporation.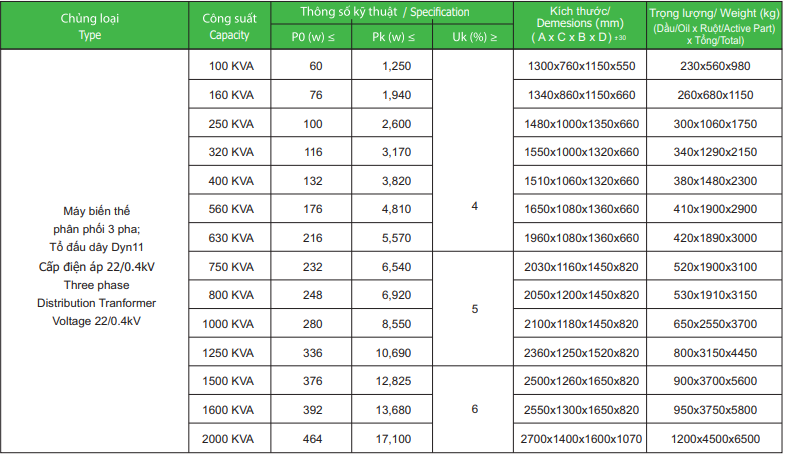 Decision No. 7691/QD-EVN CPC dated September 8, 2021 by Central Power Corporation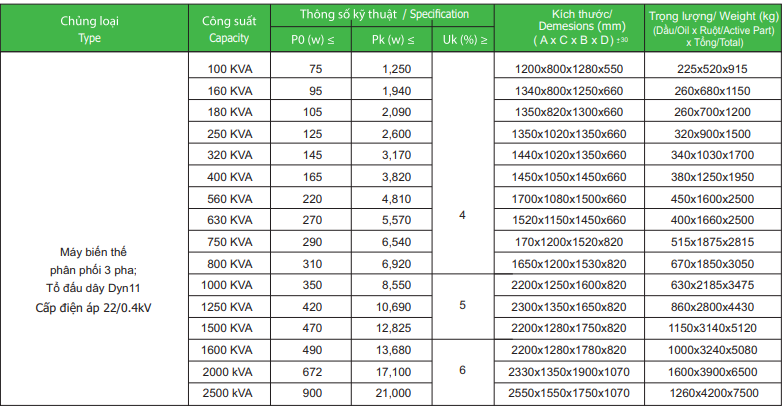 Decision No. 3370/EVNHCM-KT dated September 4, 2018 by Ho Chi Minh City Power Corporation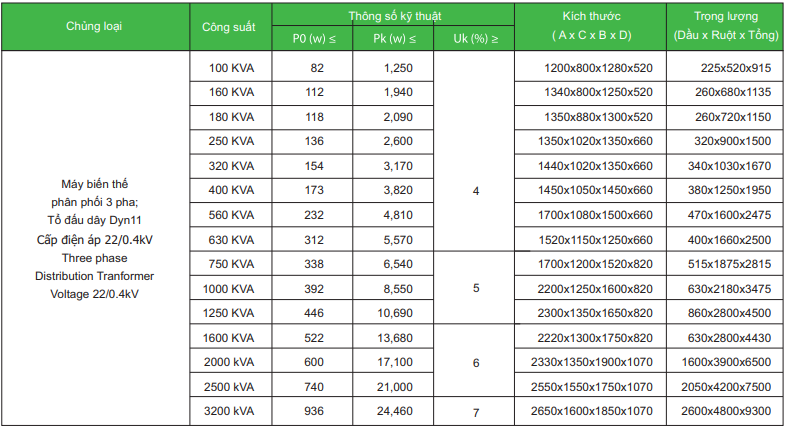 Note: Dimensions and weight are approximate; EMC reserves the right to improve and update parameters based on actual production. Furthermore, EMC meets all of the customer's production requirements.