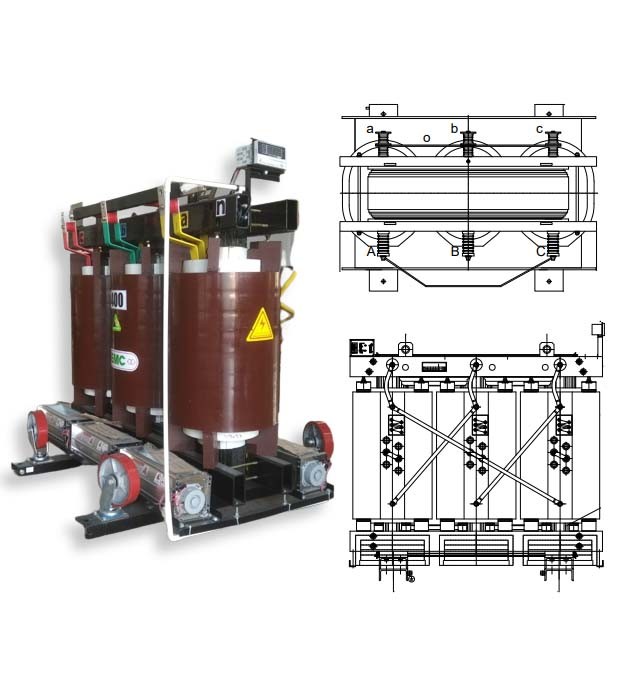 EMC3K – Copper Wire Dry Transformer
EMC's copper wire dry transformer are used more and more widely with advantages such as:
Higher safety, can be installed indoors, in harsh environments, high humidity.
More environmentally friendly when limiting the emission of toxic gases and not producing waste oil.
Maintenance is simpler when you do not have to periodically check the oil level, filter, check for engine oil leaks.
Low fire risk because dry transformers are manufactured from fireproof, self-extinguishing materials.
Economic advantages when buying EMC dry transformers at good prices, saving installation – operation – maintenance costs.
Product Description
The copper wire dry transformer is used to change the voltage of the current. In particular, this type of transformer does not use insulating liquid inside where windings and electromagnetic circuits are located. Instead, the dry resin type dry transformer uses epoxy resin molding technology in a vacuum environment.
Dry transformers overcome the inherent disadvantages of oil transformers. The product line of copper-based dry transformers is used for public works, key works, where high safety is required such as commercial centers, buildings, hospitals, airports, factories, etc. …
Construction of Dry Transformer EMC (Copper Wire)
1. Steel core (magnetic core): Made from electrotechnical steel sheets (silicon tole) with the outer surface painted with insulation about 0.3 to 0.5mm thick. The steel sheets are coupled together to form a closed loop circuit, minimizing operating losses.
2. Winding wire: Dry winding transformer uses pure copper wire, circular cross-section. The coil is molded by epoxy resin in a vacuum environment, ensuring no air bubbles, forming a solid block, withstanding very high forces in the event of a short circuit.
3. Case: Made of durable materials, designed depending on the type of machine to maximize the ability to protect the internal elements from external forces, environmental impacts,….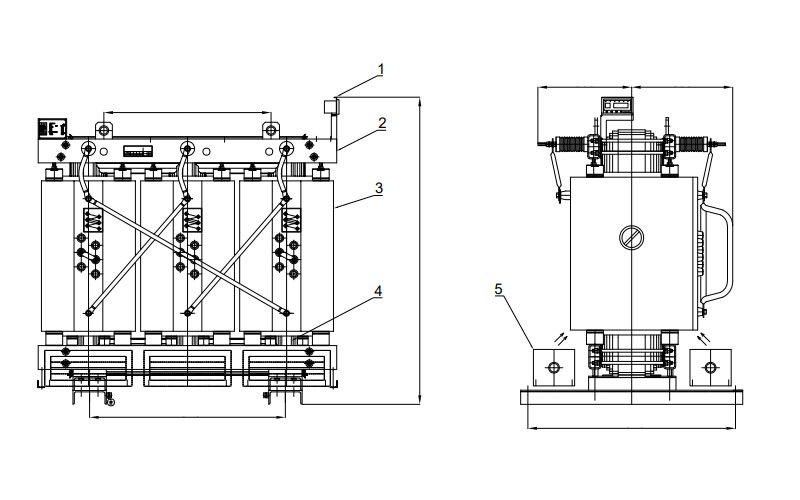 Note: Dimensions and weight are approximate; EMC reserves the right to improve and update parameters based on actual production. Furthermore, EMC meets all of the customer's production requirements.
Specification Of Transformer
Decision No.115/QD-HDTV dated September 21, 2021 by Vietnam Electricity